Partnering our Alumni
TMJC is indeed blessed with alumni from both of our parent colleges, as well as those who graduated as TMJC alumni from 2019 onwards. Many of whom have come forward to contribute back to their alma-mater in varied manners, be it through helping out with their CCAs, being part of the designing process that make up our College identity, sharing their experiences to encourage their juniors, and even mentoring their juniors as part of the latter's leadership journey. All in all, the College seeks to continue to tap on the vast experiences and opportunities our alumni possess, so as to value-add towards the holistic development of our students.
On 18 July 2021, the first TMJC Alumni Executive Committee was formed. They are: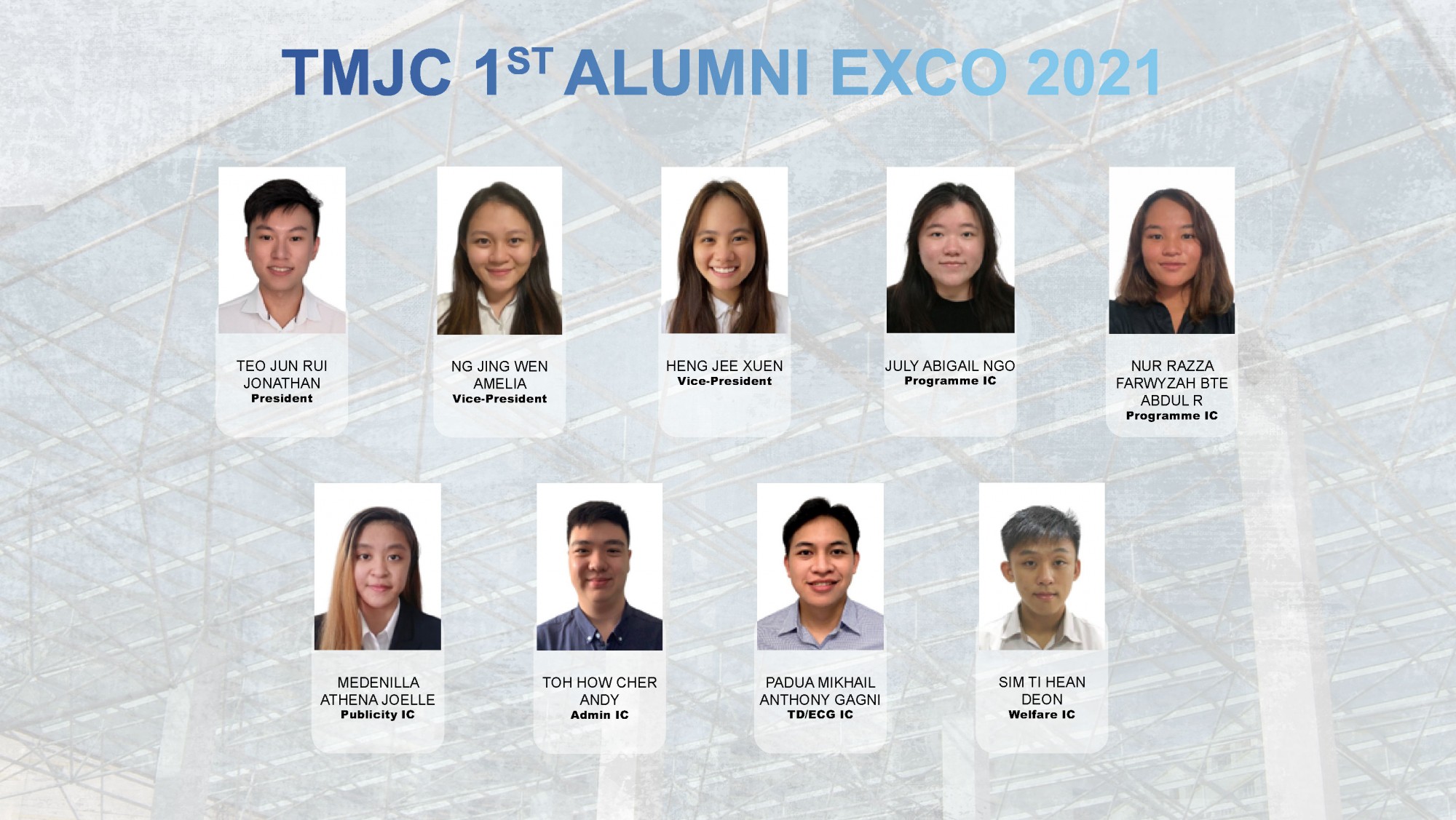 The Alumni Executive Committee can be contacted at tmjcalumni@gmail.com.
updated on 21 September 2021
Alumni Newsletters
 updated on 18 April 2022