Partnering our Parents
TMJC strongly believes in effective communication between teacher and parent, parent and child and teacher with student to bring about the best in a student.
The College recognises that the family is the child's first and most important educational platform. Many of our parents today are well-connected with national and global issues, and are increasingly keen to participate in their child's educational experience. Also, parents are able to provide many opportunities and experiences to value-add to the development of the whole child. In view of these, the College seeks to expand the various avenues in which the College can effectively partner with parents, such as through Parent Engagement Sessions and our Parents Support Group.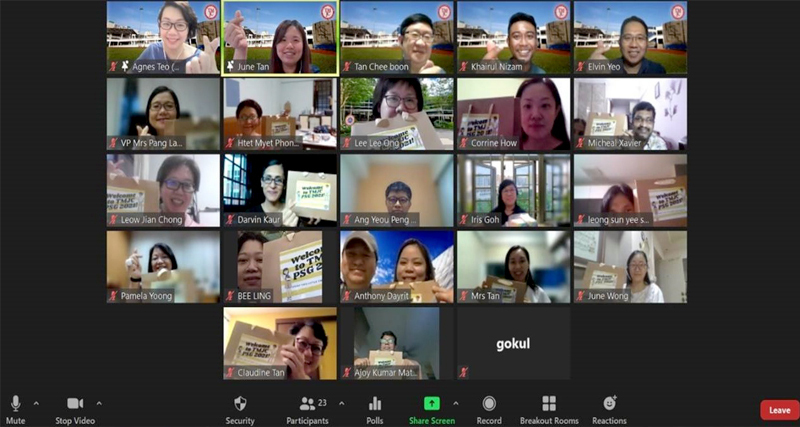 Parents Support Group Showing their "Welcome On-Board Care Pack"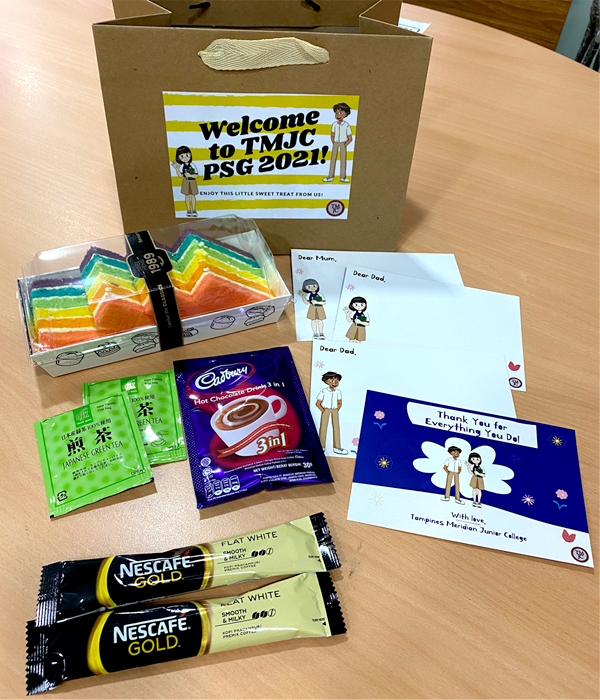 Welcome On-Board Care Pack for our Parents Support Group
updated on 21 September 2021